Town & Country Connection
Spring is just around the corner! Whether it means gearing up for summertime construction projects, Spring Break for teachers, or an upcoming vacation, it's a welcome time of the year for many of us. But don't go into Spring 2020 unprepared, use these tips from our newsletter to help protect yourself.
If you are planning a trip, find out how the Coronavirus (or any other virus for that matter) may affect your travel, and what you can do to protect yourself.
We also get many questions on Flood Insurance this time of year, and we outlined a few facts to help answer your questions. Be sure to check it out!
Our goal for 2020 is to protect you and your assets to the best of our ability, by providing you with the education, options and assurance you need to do so.
---

Flood Insurance FAQs
Each year, it seems we go through the same thing… flooding. And each year, we get a lot of questions about it! Here are a few Flood Insurance FAQs and answers to help you decide what's best for you and your asset protection goals.
Keep In Mind: Last year we received a moratorium on private flood insurance policies on March 13; which means we were no longer able to provide private policies to our customers. Plan ahead to get the best value if you are worried about flood damage this Spring.
---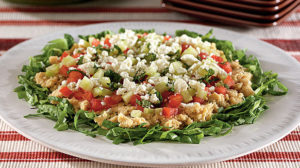 AHA's Greek Seven-Layer Dip
It's still Heart Month, so here's a healthy appetizer packed with fresh vegetables and heart-healthy ingredients. Grab some pitas and enjoy this tasty Greek-Inspired, heart-healthy snack!
Whole wheat pitas
Cooking Spray
1c no-salt added chickpeas, rinsed & drained
1T fresh lemon juice
2T water
1/8t pepper
1c loosely packed baby spinach, thinly sliced
1/8t dried oregano
1/2 medium tomato, finely chopped
1/4 medium cucumber, peeled & finely chopped
1T chopped mint
2T crumbled, fat-free feta cheese
Cut and arrange pita wedges on a large baking sheet; lightly spray the tops with cooking spray & bake at 400F for five minutes.
In a food processor, process the chickpeas until coarsely chopped. Slowly pour in lemon juice, water & pepper; process until smooth.
Arange spinach on serving plate & gently spread chickpea mixture on top. Sprinkle oregano & tomatoes on spread. Top (in order) with cucumber, mint & feta. Serve w/ pita wedges.
---
Whether you are travelling to another country or just another state, it's important to consider what would happen in the event you need medical attention on vacation. Many illnesses can impact your travel: Influenza, Coronavirus, or a stomach bug. Plan now, so you don't find yourself stressed out on your vacation.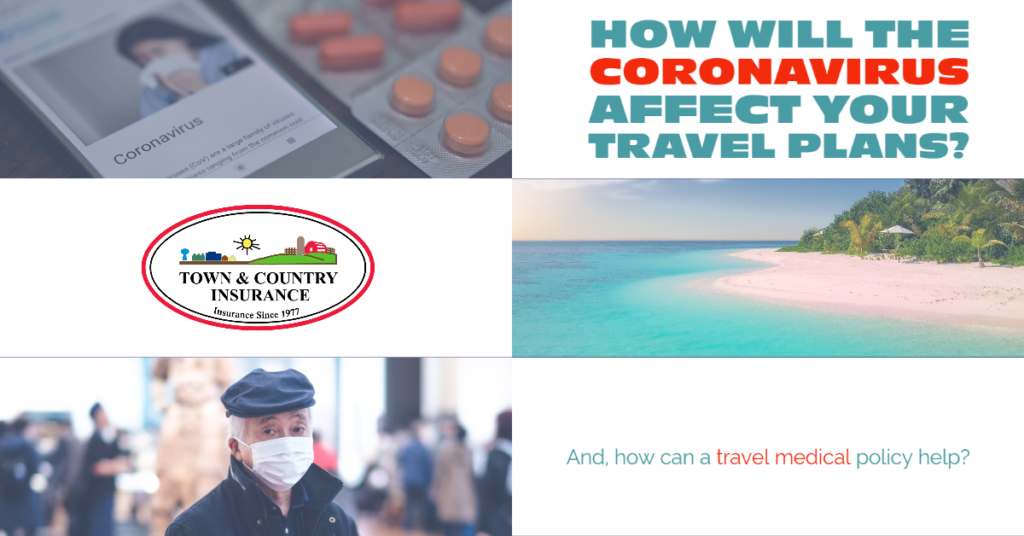 ---

Team T&C
Happy WORKiversary to these two guys! Click each picture to learn more about each agent, and see some pretty fun photos!
---
Community Connections
Listen for Town & Country Insurance ads on the radio on both WCMP 100.9 and KBEK 95.5!
---
What's New for 2020 Wheel Spins?
While we don't ASK for referrals, we do rely on them. We don't pressure you like other agencies out there, but instead strive to provide you the best possible experience, so you'll WANT to share it with your friends, family & neighbors.
So to say thank you, we are asking our top-referrers to help us spin the wheel and pick the local organization that will be receiving our donation!
We all know that warm tingly feeling we get inside when we do a good deed… well now we are passing that onto our top referrers, so they can feel it too!
We'll be sharing a video on Facebook soon! Thanks to ALL of our customers for your continued loyalty!
---
Contributions from the Town & Country Insurance Newsletter Committee:  April, Gabe and Christy
---
Know someone who would like to see our newsletter? Share it with them and they can subscribe.