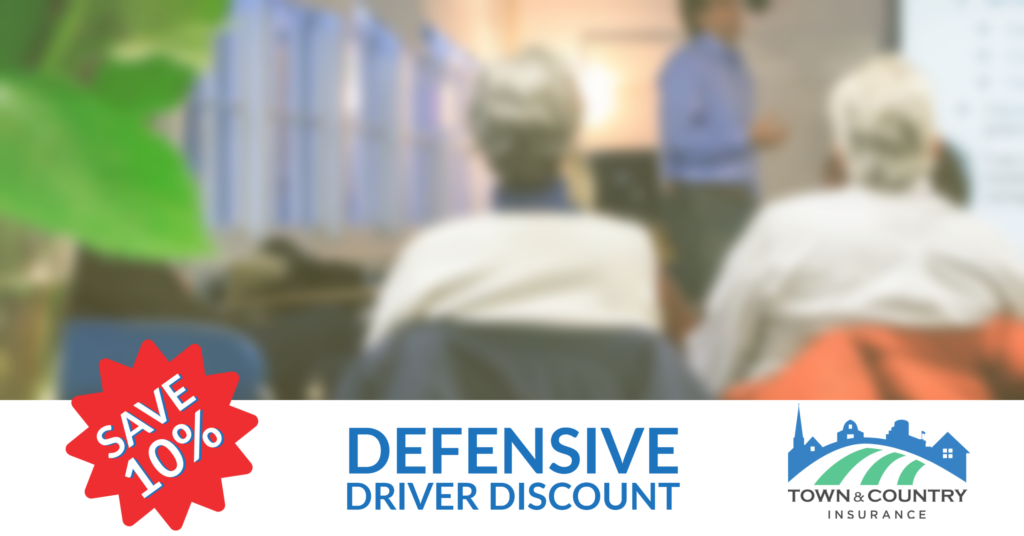 MN Requires Insurers to Provide a Discount
If you are 55 or older, MN Statute states that you can receive a 10% defensive driver discount on your auto insurance premium for up to three years if you have completed an approved accident reduction class! You can take the initial 8-hour course, (or the 4-hour refresher course afterwards) submit your certificate of completion to us (your insurance agent) and we'll get the discount applied to your policy. Since the discount is good for three years - if your annual auto insurance premium is $500, you'd save $150 over three years, if it's $1,000/year you'd save $300 over three years, and if it's $1500/year you'd save $450 over three years!
T&C Customer Exclusive Course Opportunity!! 
As a T&C customer, we want to show you that we appreciate you!! Which is why we are offering our current auto policyholders a FREE ONLINE Defensive Driver course! Click here www.townandcountry-ins.com/defensive-driver-course-registration/ to register for your course today!
Other Courses Offered for a Fee
There are two main options for classroom-style courses: The Minnesota Safety Council (MSC) and the MN Highway Safety & Research Center (MHSRC) - neither of these require a test or behind-the-wheel driving. The MSC offers "Seasoned Driver Training Programs" referred to as Defensive Driver, which are developed by the National Safety Council and teaches basic crash-prevention techniques, consisting of lectures, film & discussion - led by experienced instructors. The MNHSRC offers a "55+ Driver Discount Program" or "Driver Improvement Program" and is approved by the MN Department of Public Safety. This course covers Defensive Driving tips, changes in laws, vehicle technology, traffic safety information, and other helpful resources.
If it is more convenient for you, online courses are also available through AARP Driver Safety, AAA's Senior Driving website and through both MSC & MHSRC above.
Initial 8-Hour course and 4-Hour Refresher course
Whether you attend a classroom course or take the online options - you can choose either the initial 8-hour course or a 4-hour refresher course.  To receive a discount, you must first complete the 8-hour course. To maintain your discount after 3 years, you must attend a 4-hour refresher course. If you let your training lapse, you must complete the 8-hour course again to be eligible for your discount.
---
Sign Me Up!
You can find a current list of all courses offered below. Town & Country Insurance agents attend various courses throughout the year, to answer any insurance questions you may have, help with refreshments, and provide prizes! (We try to make it as fun as possible!)  Look for our agents attending courses near our Finlayson, Hinckley & Mora offices!
Find Current Courses Here:
MN SAFETY COUNCIL - SEASONED DRIVER TRAINING PROGRAMS
MN HIGHWAY SAFETY & RESEARCH CENTER - 55+ DRIVER DISCOUNT PROGRAM THROUGH ST. CLOUD STATE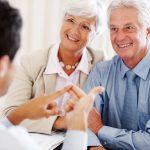 Once completed, you can upload a copy of your certificate it here, drop off your certificate at our office (we'll make a copy for our records), fax it to us, or email a copy.  You can even text a picture of the document to us at 320.314.4739!  The discount only applies to the drivers in the household who have taken the course, so be sure everyone who is eligible (55+ and drives) takes the course!
Feel free to reach out to your agent or give our office a call with additional questions!
MAIN: 866.900.6684 | FINLAYSON: 320.233.6684 | HINCKLEY: 320.384.7423 | MORA: 320.679.4400
FAX: 320.233.6687 | TEXT: 320.314.4739