2021: Community Giving
---
March: Join us in selecting the winner of our $750 donation by voting on our Facebook post!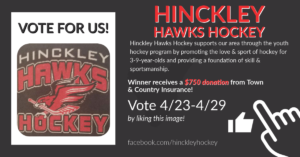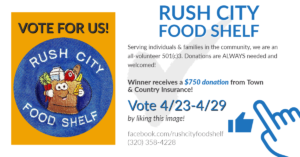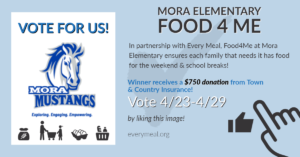 ---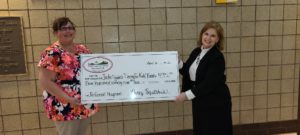 February:
The three finalists in the running for another $495 donation were: Judie Sjodin Caring for Kids, A Place For You, and Mora Food Pantry.
Judie Sjodin Caring for kids is a program that helps students & families who need a little extra help for their children to be able to participate in all activities at Ogilvie Public Schools!
A Place For You helps individuals who are experiencing homelessness in Pine, Kanabec, Isanti, Mille Lacs, Carlton & Chisago counties by providing temporary shelter, individualized program plans, resource direction, support & encouragement during their stay. They are the only shelter between the Twin Cities & Duluth for single adults.
And the Mora Food Pantry is an emergency food shelf providing each family with at least two days' food. They are grateful for their amazing volunteers, partners in the fight against hunger, and donors!
---
January: We were able to narrow down the great organizations in our area to just three via our virtual spinning wheel! The three that made the finals were: Moose Lake Area Food Shelf, the Mora Food Shelf, and the Askov Firefighters Relief Association. With a majority of the public vote on Facebook, the Askov Firefighters Relief Association won a donation of $495!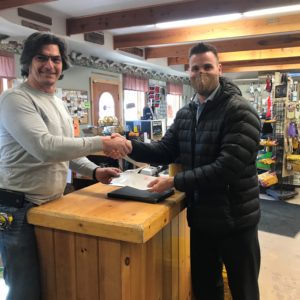 Latest Donation: Another $615 to a Deserving Cause!
November 9, 2020 (for September's donation!)
Due to COVID, we had to change up our wheel spins a bit! At our September team meeting, we did a virtual wheel spin to select three of the 25+ local organizations, nominated by our employees. After narrowing it down to three – we asked YOU to vote for your favorite, by liking their respective image on a post. A week's worth of voters determined the winner…
---
Giving Back: $615 To A Pine County Organization
August 13, 2020
Last week, John Baker of Cornerstone Custom Homes joined us to spin the wheel for a $615 donation to another well-deserving Pine County organization!
---
July 24, 2020
It looks the same as the last spin – but this one was for $714!!! Thank you to Monte Dyvbig at Doctor Monte's Auto Repair for helping us spin!
---
July 1, 2020
Thank you to Monte Dyvbig at Doctor Monte's Auto Repair for helping us spin the wheel for $464, your spin chose a very well-deserved (and appreciated) organization/group to receive our donation!
---
Wheel Spin Special Guest: Sue M. did our wheel spin for $648!
June 1, 2020
Thank you Sue for joining Julene at the Mora office for our most recent wheel spin! It was a windy one out there! Congrats to the winner 🙂
---
This HINCKLEY organization was the winner of our virtual wheel spin last week!
May 1, 2020
Craig Prudhomme of Agate Financial in Moose Lake joined us for our first ever VIRTUAL wheel spin!
---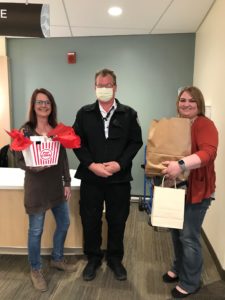 Goodie baskets for our Medical Heroes!
April 20, 2020
Here, Julene & Christy from our Mora office presented Welia Health with a basket full of goodies for their medical teams! The Hinckley office made a basket for Essentia in Sandstone, and the Finlayson office made a basket for Gateway in Moose Lake! THANK YOU MEDICAL EMPLOYEES!
---
Check out our latest spin here!
March 9, 2020
We went to visit Tia Grutkoski of Edward Jones in Moose Lake for our first wheel spin of the year!
---
Our Community Commitment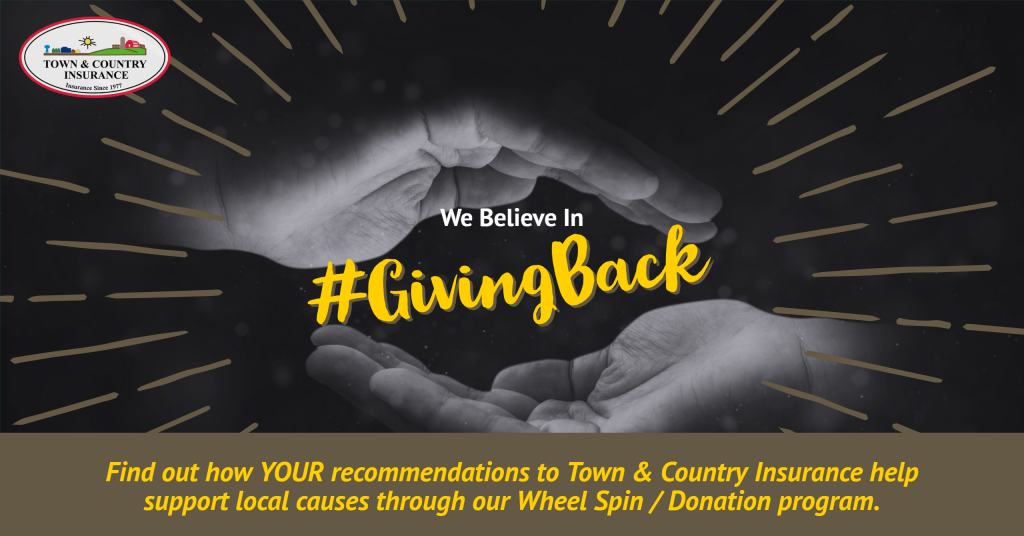 Recommendations have always been our main source of growth. The more you recommend Town & Country Insurance, the more we grow.
And, as we grow, so does our commitment to the communities in which we live and work.
When a new customer tells us they were recommended to Town & Country Insurance by someone they know, they are included in a monthly tally. At the end of the month, we add up all the new "recommendations" and calculate a donation amount. Quarterly, we spin our wheel and find out which three organizations will be receiving a donation.
---
In 2019
Last year, we were "spinning the wheel" twelve times (one for each month) but did it quarterly. This allowed us to pool together the recommendations, and make our donation amounts larger – and more impactful – to those organizations who win! Organizations on the wheel are nominated by employees, customers and the general public. We try to ensure those organizations with limited fundraising opportunities get priority on the wheel, but we do consider all nominations – as we are grateful for the opportunity to support ALL causes.
#GivingBack: Each of the organizations won $530!
The winner was ANOTHER wonderful organization that supports our youth athletic programs. Nominated by Joni in our Hinckley office and Rhonda in our Mora office! #GivingBack Also, the Finlayson office matched this donation to a local family who lost their home in a house fire, to learn more about this click here.
---
#GivingBack: Each of the organizations won $530!
Below is the previous wheel spin, shared on November 19! We believe in #GivingBack!
---
#GivingBack: Watch to see which organizations won $415 each!
Below are the previous wheel spins, shared on August 14,  August 29 & September 27.
---
#GivingBack: Each organization below won $630!
---
#GivingBack in 2018:
Below, checkout our YouTube playlist below for a complete video listing of our 2018 winners, or scroll through the pictures below! In 2018, you helped us to give back $9800 to local organizations through the Recommendation program! We believe in #GivingBack!
Wigs for the Cure
DAV of Minnesota
Angels of McGregor
Finlayson PTO
East Central Backpack Program
Kick Cancer to the Curb
Kanabec Vets
American Legion (Hinckley Post)
WINDOW Victim Services
Moose Lake Area Food Shelf
Paradise Theater
Hinckley First Responders
Changing Gaits
Rebels Touchdown Club
Family Pathways
Finlayson Elementary
East Central School
McGregor School
Hinckley High School
Willow River School
Mora School
Ogilvie School
Hinckley-Finlayson Sports Boosters
Hinckley Elementary PTO
Hinckley Hockey Association
Askov Rutabaga Festival
Kanabec Holiday Gifts for Kids
East Central Sports Boosters
Angels of Hope Food Shelf
Sandstone Quarry Days
Pine City Adult Daybreak Program
Children's Grief Connection
…and a couple private benefits as well!