Spring has sprung! 
Spring is finally here and after the long winter we had, it's nice to finally see the snow melting and the sun shining a little longer. It also means it is time for another T & C newsletter where we introduce the newest faces of the Town & Country family and some ideas to get your spring started off right!
In this Issue:
Road Trouble Service Update for Auto-Owner customers
Meet the Newest Faces of T & C
Have you noticed your rates increasing?
Spring Bucket List
---
Road Trouble Service Update
We wanted to alert you that your Road Trouble Service coverage under your Auto-Owners Insurance policy has changed/will change upon your renewal date. Auto-Owners Insurance changed this coverage and has/will enclose a notice with your renewal paperwork.
Your policy will show which specific vehicle/s the Road Trouble Service coverage is on, as the coverage is not automatically applied to any or all vehicles under your policy.
An alternative to having coverage under your Auto-Owners Insurance policy, is to apply for a AAA membership. Please contact our office if you are interested in discussing a AAA membership.
Please do not hesitate to contact us if you have any other questions or concerns. As always, thank you for your continued business with Town & Country Insurance! We appreciate the opportunity to be your local independent insurance agent.
---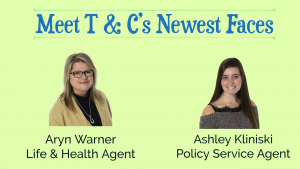 When did you start at Town and Country Insurance?
---
Aryn: November 15th, 2021
Ashley: November 29th, 2021
---
What is one thing you look forward to the most in spring? (besides the snow melting!)  
---
Aryn:
Walking our land looking for deer sheds and visiting the creek on the NW end of our property. 
Ashley: Warm Weather and spending more time outside.
---
What are some things you like to do in your spare time? 
---
Aryn: Side x siding with my husband, playing with my dogs, hanging out and visiting with family and friends, flower gardening and yard work.
Ashley: Hangout with friends, hunt, fish, ride snowmobile and ride wheeler.
---
What is your favorite thing about Town and Country? 
---
Aryn: The people I work with and the customers I'm meeting.
Ashley: Everyone I work with is very welcoming and helpful!
---
What is one thing you learned from working at Town and Country so far?
---
Aryn: Just one?  There are too many to list.  I would have to say I've learned that you CAN teach an old dog, new tricks, because I'm living proof!  Every single day I continue to learn and grow, and I'm so happy to be part of the Town & Country team.  
Ashley: That things are always changing in the insurance world.
---

---

Spring is upon us and that means the annual thaw of Minnesota. This brings flooding into the mix- is your house covered?
---

Home Insurance only covers so much, and sometimes it may not be enough. Are all of your everyday high valued items covered?
---

If you are in the process of applying for life insurance, or looking into life insurance- you have probably read 'Paramedical Exam'. But what is it? 
---
Notice a change in your rates? Here's w
hy!
---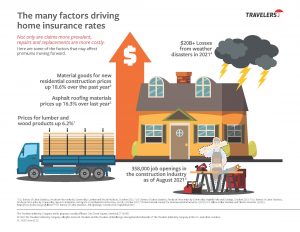 ---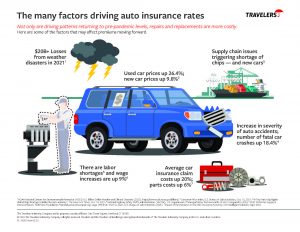 ---
Looking to enjoy the most out of Spring? Here is a bucket list of some ideas to start your Spring off right!
---