You may view the webinar playback (recording) below!
[LIVE EDUCATIONAL WEBINAR]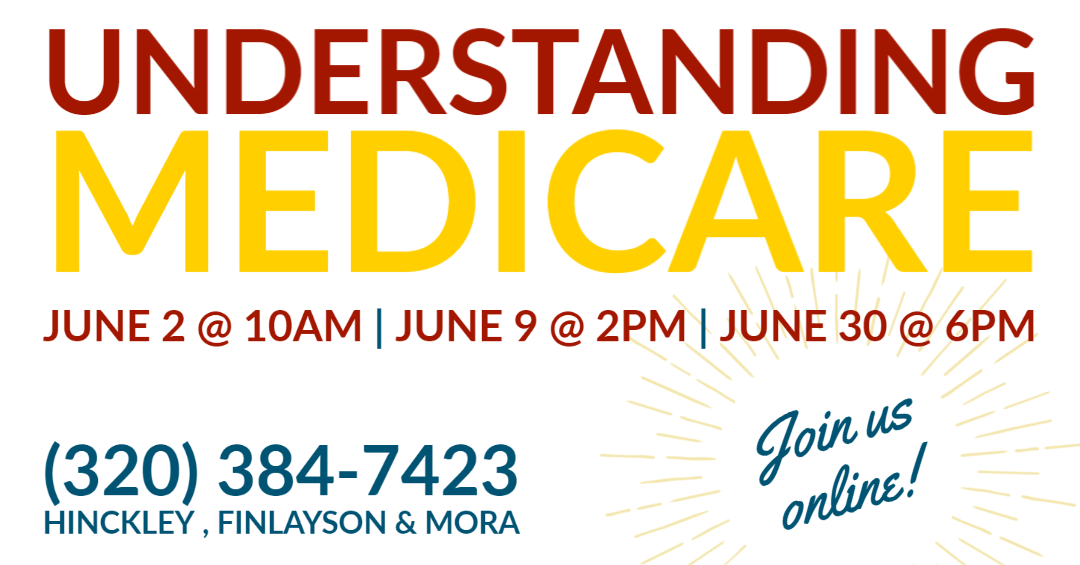 An educational presentation on "all things Medicare" + Q&A session
Note: This event is for educational purposes only and no plan-specific benefits or details will be shared.
For accommodations of persons with special needs during this webinar, call 320.384.7423, email holly@townandcountry-ins.com, or note it in your registration comments. You may also TTY 711.
Join us for a webinar to learn about Medicare, for those approaching Medicare eligibility.
The goal of this educational presentation is twofold:
1)Simplify Medicare, and to
2)Teach you how to make informed decisions.
In this webinar you will learn about:
+Original Medicare (traditional) Part A & B
+Private Medicare Plans: Medicare Supplements, Medicare Advantage, Medicare Cost plans and Prescription Drug plans (Part D)
+When, how, and where to start the enrollment process
+Where to get help
+Tuesday, June 2 @ 10am
+Tuesday, June 9 @ 2pm
+Tuesday, June 30 @ 6pm
Optional Webinar Registration:
Note:  Online registration is optional; if you prefer not to register online, please contact Holly via phone (320.384.7423) or email (click here) to register manually. Providing the information below will ensure you receive the Understanding Medicare webinar details. We will not be using this information for any other promotional materials.
How has our Life & Health Team helped others like you?
My experience with your agency has been excellent. Barb Rabe treated me professionally and with great respect. There is no doubt in my mind that I will be recommending Barb to my friends. ~I.F. 3.2.20
Tackling medical insurance is something no one should have to do! I am grateful for the past several years to have Jeni Olander to do this for my family. The questions answered and the guidance to which policies would work the best for us has been outstanding. ~Jean Leustek 2.23.20
We have worked with Jeni Olander during open Medicare registration for the past two years. Can't thank her enough for leading us through the maze of supplemental and Part D insurance. Completely knowledgeable and charming lady representing your (agency.) We will continue with Jeni and recommend her to anyone needing an agent. ~C&A 2.13.20
Insurance coverage and policies are constantly changing. There is no way a person can stay on top of it. Our agent Barb Rabe is very friendly, experienced, and knowledgeable in helping guide us through the process of what policies best fit our needs. She also does a fantastic job following up and double checking to ensure that we are satisfied customers. Thanks so much Barb. ~ Gerry and Nettie Gangl 2.3.20
We would like to thank Barb for doing an excellent job on informing us on choosing our medicare plans & supplement. Barb explained the different options available to us & helped us choose the plans that fit us. Again, thanks a lot Barb. ~ Tom & Sissy Brabec 1.13.20
We are here for you at anytime; don't hesitate to reach out.
Barb, Jeni & Holly
Your dedicated Life & Health Agents
Town & Country Insurance