Let's review your account!
An Account (Risk) Review is a FREE benefit we offer at Town & Country Insurance, to review your coverage & make sure your account information is current, up-to-date, and accurate. Basically, we want to capture any "big things" that may have changed. This helps us identify if you're properly protected - or - if you're paying for protection you don't need anymore.
However, our data is only as good as the data you give us.  So once a year we reach out to you with either an email or postcard reminder, to give you the opportunity to have us review your account.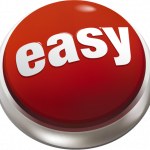 For you: It'll take less than an hour of your time. Easy peasy.
For us: It's quite a thorough process. Our goal is to provide you with the best options, at the best value, to fit your unique needs. We are one of the few agencies that offers this service to our customers - but we feel it's worth the extra time on our end, to ensure you are adequately covered on your end!
What's the First Step?
Complete the form below, and it'll be sent to your agent for review. We'll reach out to you with any questions we have.
Heads up: We WILL have questions. That's how we figure out how to best cover you, how to get the best value for you, and what your desired outcomes are.
---